Deliver Aid to Puerto Rico Now, Remove All Tariffs and Fees!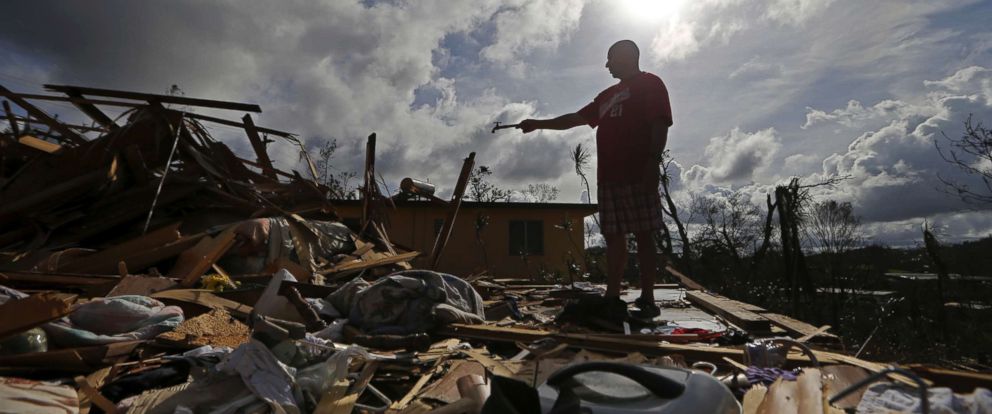 Puerto Rico is suffering a humanitarian crisis of historic proportions. Hurricanes Maria and Irma left the people of the island without electricity, cell phone connections, clean water, food, medicines, and other items necessary for basic survival. Many communities remain isolated due to destroyed infrastructure. There have been an estimated 400 deaths , and that figure is certain to rise as infections spread from pathogens released by the destruction and the lack of potable water.
Now, over a month after the hurricane, Puerto Ricans are still without basic needs. Federal aid to these American citizens has been criminally slow and inadequate. The neglect of Puerto Ricans today rivals the mistreatment of African Americans in New Orleans after Hurricane Katrina. There is clearly a racist policy of discrimination in disaster relief. The U.S. Congress has passed a $36 billion disaster relief act but only a portion of that will go to Puerto Rico.
Cuba, which has a long history of international solidarity, offered aid for Puerto Rico but the Trump Administration refused it. Congress lifted the Jones Act for ten days, a token gesture to allow ships under foreign flag to carry goods from US mainland ports to San Juan. Much of those goods remain on the docks unable to reach the devastated communities. The scale of devastation demands a massive response to ferry life-saving goods inland. Hospitals cannot operate due to lack of power and lack of clean water. FEMA must mobilize the resources to address these problems.
The conditions which left Puerto Rico so vulnerable to this disaster are rooted in its colonial status. Years of tax relief schemes for U.S. businesses operating on the island devastated the economy before the hurricanes hit. Puerto Rico is burdened by $123 billion in bond commitments and unfunded pension obligations to banks and speculators
The Puerto Rican economy also suffers from the import fees imposed by the Jones Act. These fees hike the prices for Puerto Rican consumers that no other US resident pays. This practice has resulted in long term economic damage. The Puerto Rican government has sought to declare bankruptcy but was blocked by the federal government. A board was imposed to oversee the budget and force the colony to pay its bond payments by cutting social and infrastructure spending – a Federal collection agency for hedge funds and Wall Street speculators.
CCDS declares its solidarity with the Puerto Rican people and progressive forces who call upon the US government to demand:
1. Full mobilization of required equipment and supplies to Puerto Rico by FEMA
2. Provision of humanitarian aid, not loans, to rebuild the infrastructure.
3. Cancellation of the Puerto Rico debt.
4. Support the protections and rights for maritime workers codified in the Jones Act and remove all tariffs, fees, taxes, customs, and import fees imposed on Puerto Rico by the Jones Act.
10/27/17